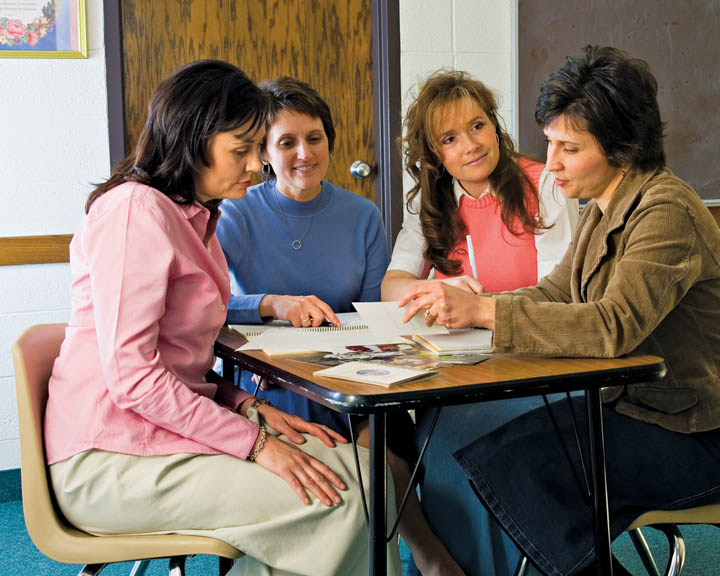 "You women, be good women, be good mothers. Be kind and gracious and generous. Strengthen your children with your faith and your testimony. Lift them up. Help them to walk through the troubled ways of the world as they grow in this very difficult age. Support, sustain, uphold, and bless your husbands with your love and your encouragement; and the Lord will bless you. Even if they are not members of the Church, bless them with kindness and reach out to them every good way that you can. The chances are that they will become members of the Church before they reach the time they die. It may be a long time and you may have a lot to put up with, but if that happens, you will think it is all worth it" (Gordon B. Hinckley, "Inspirational Thoughts," Ensign, Mar. 2006, 4).
The Mormon Prophet has told women that we can be blessed by Heavenly Father if we "support, sustain, uphold, and bless" our husbands. Women have an amazing power to influence and build up those around them, and it is the duty of women to use that powerful influence to encourage our families to choose the right.
It may seem like a lot for the Mormon Church to ask women to constantly lift up children and support husbands, but the blessings of that service are amazing. When we reach out to others to lift them up and help them on the right path, we can forget our own problems. The Lord has limitless power to help each of us with our own problems, and as we do his work by supporting our families in righteousness, he will do the work we cannot do by relieving some of the burden of our problems.
Jesus Christ has said, "My yoke is easy and my burden is light." Sustaining our families is truly taking upon us the yoke of Christ; by doing so we can leave behind our own burdens. Not only do we then bear a light burden, but our burden is to be a light to others-an example of Christ and a help to those in need. As women, we are divinely designed by God to be nurturing, supportive, sensitive, and uplifting to those around us, and that influence is so badly needed in the family. In a world where children are pressured to pick up damaging habits, a world where men are undervalued and often scorned, wives and mothers have the power to overshadow these influences in the lives of their husbands and children. Even when husbands may not seem deserving of kindness, support, and outreach, women can leave the door open for their change and betterment.