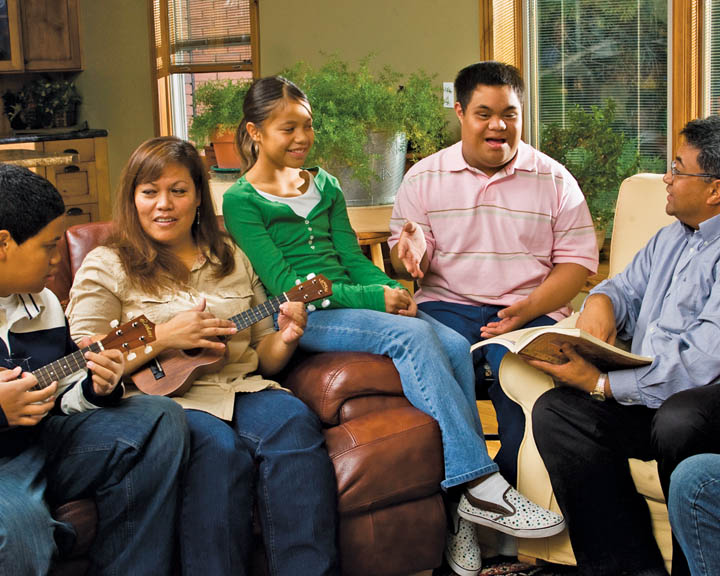 "In a world of turmoil and uncertainty, it is more important than ever to make our families the center of our lives and the top of our priorities.
. .
"We need to make our homes a place of refuge from the storm, which is increasing in intensity all about us. Even if the smallest openings are left unattended, negative influences can penetrate the very walls of our homes."
(L. Tom Perry, "The Importance of the Family," Ensign, May 2003, 40) (From Family Gems)
How do we make our homes a refuge? In the beliefs of Mormonism, parents are the foremost teachers, the foremost examples for their children. If parents are not firm in their convictions, if they expose their children to things that they shouldn't, if they act up themselves, they will influence their children to be uncertain about the convictions that the parents are actually trying to teach them.
But even faithful, earnest parents need to be careful. Indeed, Mormon leaders counsel that parents keep close communication with their children, know who they are and what they're doing. The idea is not to smother or to oppress, but to be there when a child is uncertain, or is encountering something they don't know what to deal with. Parents must be there, as a strength.