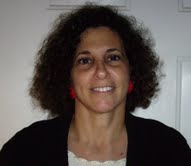 Valerie Steimle is a featured guest columnist on mormonfamily.net. Welcome to new visitors!
Valerie has been writing as a family advocate for the past 20 years. She is the mother of nine children living in southern Alabama and is the author of four books and a weekly newspaper column, Thoughts from the Heart, which is about effects of the media and culture on the family.
For one of Valerie's introductory posts, please visit, "Why Is Family Important?"
For a snapshot of upcoming article titles, see below:
The Marriage Dilemma: Why Is It So Important To Be Married?
Homeschool for Home Bodies
Public Education Pitfalls
United Nations Influence on the Family
You can find Valerie's articles on mormonfamily.net  by clicking on the category "Bonds that Tie the Family" on the right sidebar, or by searching for "Bonds that Tie the Family" in the search bar on the homepage. Again, for Valerie's first post, visit 
"Why is Family Important?"