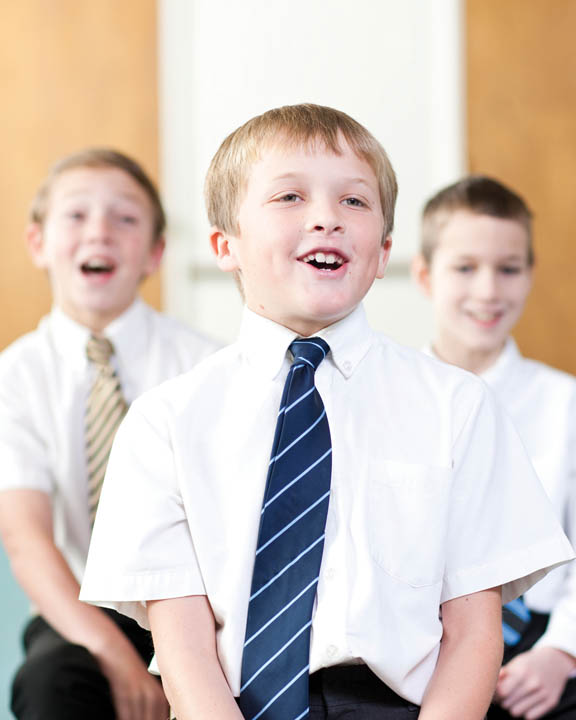 Persuasion is the ability to influence and even convince another to take action. It should be used for good. Many dictators have perpetrated acts of atrocity with their misguided power and odious influence. Let us rather use persuasion as an effective tool to bring about much righteousness, helping people to be their best and assisting society to follow true principles of conduct. Let us never use persuasion or influence to manipulate or control others. Persuasion or influence should be used with patience, long-suffering, kindness, and love (see D&C 121:41-44). Persuasion should never be used for aggrandizement, solely because of our status, position, or title. That is an influence of power alone, not an influence of love. This does not mean that a responsible leader cannot ask for a performance of our duties. It means that to help people do their duties one should use persuasion of the appropriate and charitable kind. Leadership is all about influence. We are all leaders and teachers, too, for good or ill. The question might be: "What are you leading and teaching people to do today?" Let us examine some principles and strategies that we can use to persuade and influence others to do good.
"We cannot hope to influence others in the direction of virtue unless we live lives of virtue. The example of our living will carry a greater influence than will all the preaching in which we might indulge. We cannot expect to lift others unless we stand on higher ground ourselves" (Gordon B. Hinckley Gordon B. Hinckley, Be Thou an Example [Salt Lake City: Deseret Book Co., 1981], 55).
"A man's living determines his personality and his personality is the greatest power he possesses to influence others" (Stephen L. Richards, The Church in War and Peace [Independence, Mo.: Zion's Printing and Publishing Co., 1943], 187).
". . . when he feels that the teacher loves him, is trying to do him good and to teach him that which will be for his everlasting welfare, then the teacher has an influence over the child, that when he studies he will study with a purpose and with an earnest desire to be benefited and to please the teacher; because he knows and feels in his little heart that the teacher loves him and is seeking to do him good" (Joseph F. Smith, Gospel Doctrine: Selections from the Sermons and Writings of Joseph F. Smith, compiled by John A. Widtsoe [Salt Lake City: Deseret Book Co., 1939], 388).
". . . try the best you can to think of them individually, to let them feel something personal and special in the concern of you, their teacher. Pray to know which student needs what kind of help, and remain sensitive to those promptings when they then come" (Howard W. Hunter Howard W. Hunter, The Teachings of Howard W. Hunter, edited by Clyde J. Williams [Salt Lake City: Bookcraft, 1997], 209).
"Teachers should be generous in their praise and encouragement. They can do more to govern behavior through that channel than in any other way" (Boyd K. Packer, Teach Ye Diligently [Salt Lake City: Deseret Book Co., 1975], 109).
Here are four ideas to consider concerning persuasion and influence:
1. First, persuade yourself.
Choose correct principles. Persuasion of the magnanimous kind is to induce people to follow enduring principles that will bless their lives. It is admirable to develop the skill to articulate with power what you deeply believe in; but first believe in correct principles and values based upon the gospel of Jesus Christ.
Be honest. Above all, do not be a hypocrite. A duplicitous person will eventually erode his or her power of influence. Be genuine in your beliefs and actions. That is a key to strong leadership.
2. Let your light shine.
Be an example—Your power to influence is often directly proportional to your credibility.
3. Use understanding.
Show those you teach how the values and principles you represent will align with their interests.
Never belittle others in your attempt to persuade them to do their duty.
Use teamwork. Persuasion is always greater when the group is connected to a meaningful cause.
4. Use love and kindness.
If you can persuade people that you love them, then they are more likely to follow your example and advice. Do the people in your circle of influence know that you care about them and not just their performance? The old saying, "I don't care how much you know until I know how much you care," is true. This should influence us in the way we attempt to persuade others.
Always respect one's freedom of choice; never exercise an imposed perspective. Blaise Pascal reminds us: "People are generally better persuaded by the reason which they have themselves discovered than by those which have come to the minds of others."
Create an atmosphere in which people are teachable and willing to learn; then your influence will be greater.
Show patience. Not everyone feels exactly the way you do. It takes time for people to internalize new ideas and behaviors.
In all our persuasion, let us seek to persuade people to come unto Christ. Persuasion is a magnificent power that can bring about much good. Alternately, persuasion can also be used for purposes that are not good, that are destructive. It is a choice. As you look at your life, look at your circle of influence and make a plan to help others and persuade them to be and do their best. As parents and leaders, we should make this a major concern in our lives.
Recognizing these questions as important, we should go about improving our image and credibility in all honesty, in all things, and to all people. Our power to influence will increase along with our capacity to do good.
This article has been adapted from What We Need to Know and Do, by Ed J. Pinegar and Richard J. Allen.