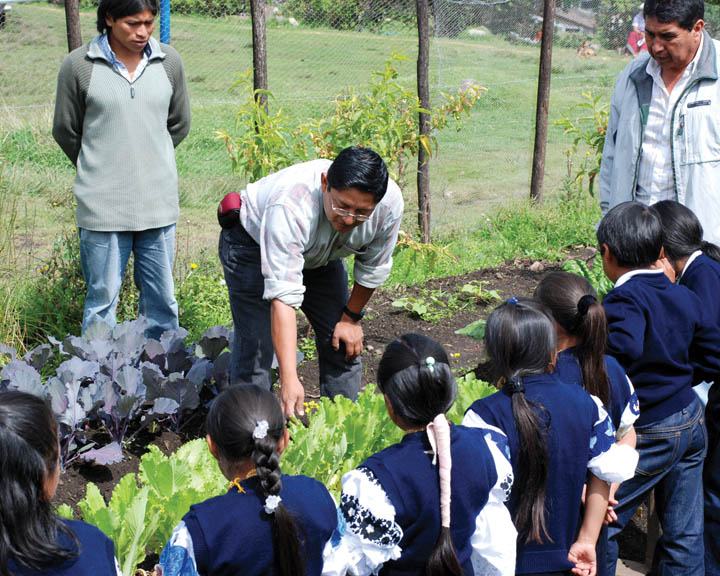 It is very difficult to avoid exposing children to the many choices they have for spending money. Television, radio, toy stores, and even books promote popular toys. Because children have difficulty filtering these messages, it can lead to frequent pleas for more possessions. Most parents understand it is not wise to give children everything they ask for. Not only does it cause them to become spoiled and greedy, but it leads to an adult life focused more on material possessions than on spiritual and intellectual pursuits. However, it can seem difficult to train children to be less materialistic in a world that attempts to demand materialism as proof of personal value.
The battle against materialism begins in the child's earliest days. Parents must avoid the temptation to surround a baby with every adorable toy and possession ever made for babies, who really need very little to get by. It is far easier to begin correctly than to reverse the process and retrain a child. If the child never has a great many toys, he won't expect to have them.
As much as possible, parents should avoid exposing children to excessive advertising. While it is impossible to completely avoid it, particularly once a child begins school, parents can limit access. Television time should be very limited, and, where possible, be focused on programs that do not include commercials and that have not been commercialized. In the same respect, parents should avoid books that were created entirely to promote toys and movies. Not only do these encourage a child to want more things, they are also seldom great literature.
The best way to help a child develop the values a parent wants him to have is to work from a plan. Parents should decide from the beginning how to combat a desire for material belongings. This begins, of course, by setting an example. Children are not generally receptive to being told they can only have a few toys if their parents have a house filled with grown-up toys. The parents need to curb their own desires for a great many possessions and also be certain their motivations for obtaining new possessions are within the guidelines they want their children to follow. They can't tell their children to choose items based on moral priorities if they insist on the most prestigious car or an overly large house in an important neighborhood.
What are the family priorities? These are the things parents should be willing to spend their money on. If parents decide they are most interested in promoting reading, appreciation of culture, and service, then the family's disposable income should be spent on books, artwork, classical music, and items that make it easier to serve others. The possessions in the home reflect the values of the owners. When parents clear their own clutter and bring it to a collection that matches their stated values, their children will frequently consider these items important to them as well.
Once values have been chosen, parents should emphasize these values when helping their children make purchases. Some families offer to pay half the cost of books the children buy with their own money, but do not contribute to the cost of toys that don't promote the family's core values. This tells the children books are more important than ordinary toys.
Giving children a modest allowance can help them to make wise choices. Often children who beg for a toy will be told if they want it, they must pay for it with their own funds. Frequently, the children decide they don't want the toy that badly. They learn to stop and think about the true value of the toy when they are limited in what they can own. Children can be expected to budget their money, save for expensive items, and make choices. If they use up their allowance, they will not receive more until the next scheduled payment. The allowance should be small enough to encourage savings and wise choices.
Teaching children to understand there are many who are without even the essentials through no fault of their own can help to combat greed and materialism. When they develop a Christ-like compassion for others, they will find it easier to give away some of their possessions and to agree to own less in order to give more to others. For instance, parents can celebrate birthdays by purchasing one gift for the child and then giving the child an opportunity to select a gift of equal value, or the equivalent cash to donate to a shelter or other children's charity of the child's choice. Working at a food bank several times a month can help a child to be more appreciative of the food that appears on his own table each day and motivate him to donate to that same food bank.
Teach children how to make choices when they are practicing consumerism. Is the proposed purchase a want or a need? What does the planned purchase contribute to the child's life? It is okay to buy something periodically that has no special purpose other than to have fun, but whenever possible, purchases should fulfill other purposes as well. An action figure might just be fun, or, if the child is taught to use it properly, it can become a resource for making up and acting out stories. A toy that can be played with only one way has limited play value and quickly becomes dull, but a toy that encourages creativity, such as a painting easel or a toy castle, can be played with in many ways and will often grow with the child. Parents can help a child evaluate his motivation for purchasing the toy, identify the ways it can be used, and evaluate its long-term value, as well as its durability. After a child makes a purchase, the parents can periodically help a child re-evaluate the choices, to decide if they made a wise choice. Thinking about purchases curbs impulse or prestige buying and making later evaluations improves their skill in making consumer selections later in life.
Joe J. Christensen, a high-ranking official in the Church of Jesus Christ of Latter-day Saints, whose members are informally known as Mormons, said:
In our day, many children grow up with distorted values because we as parents overindulge them. Whether you are well-to-do or, like most of us, of more modest means, we as parents often attempt to provide children with almost everything they want thus taking away from them the blessing of anticipating, of longing for something they do not have. One of the most important things we can teach our children is to deny themselves. Instant gratification generally makes for weak people. How many truly great individuals do you know who never had to struggle? (Joe J. Christensen, "Greed, Selfishness, and Overindulgence," Ensign, May 1999, 9).